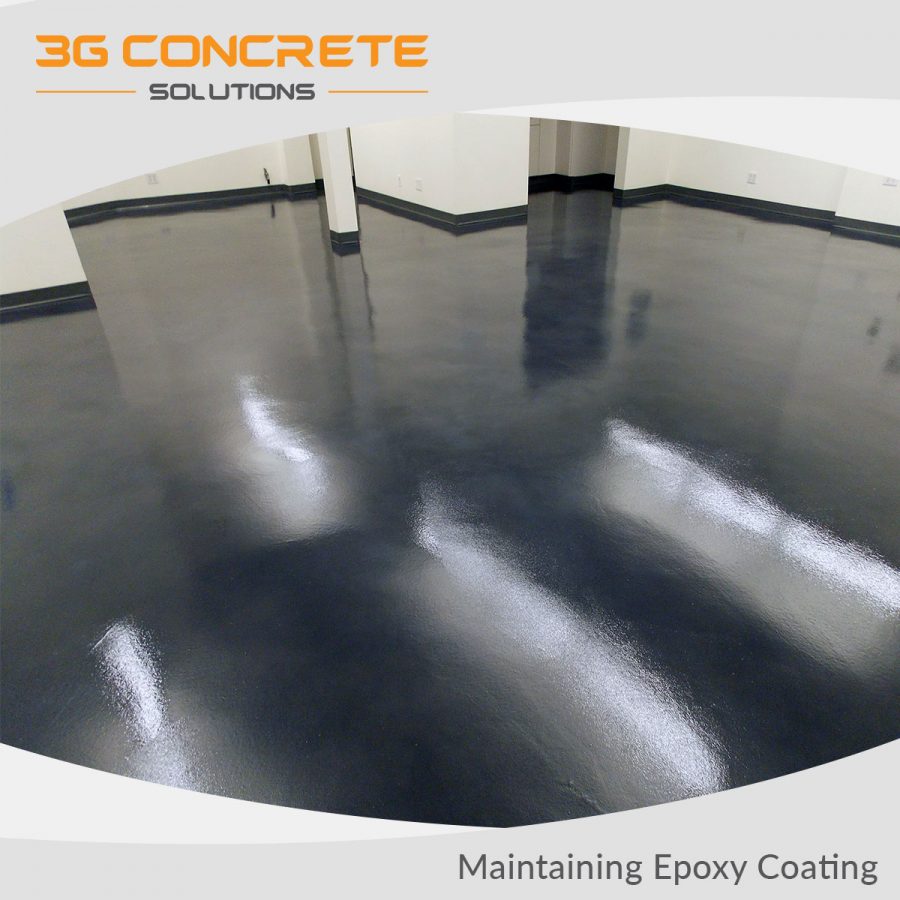 Maintaining Your Epoxy Coated Floor
Professional epoxy floor coating is supposed be virtually invincible, but it doesn't mean you can't give it some love. One key selling factor of epoxy coating is that it is a lot easier to maintain than bare concrete. Epoxy coated floors are very easy to maintain and giving it the proper care can make them last a lifetime.
Cleaning and Maintaining
Cleaning your epoxy coated garage floor regularly can maintain its shine and durability. We have applied epoxy coating on heavy machinery warehouse floors years ago and it still looks brand new when we last visited when we were in the area. The key is that they simply swept and mopped everyday at closing. This is an industrial warehouse where machines weighing thousands of pounds are being fork-lifted around and oils and other chemicals are constantly dripping on the floor. For stains that are hard to remove, hot water may be used while scrubbing. Don't use cleaners that are acidic or basic. Chemicals with these characteristics will reduce both the shine and the grip of your floor.
Make sure that the floor is free of any debris or any particles before placing heavy loads. We recommend placing sheets of wood or mats in between the floor and the heavy load to ensure that no unseen particles can puncture through either one. It is also helpful to add some area rugs and door mats where necessary especially in high traffic areas.
Restoring Dulled and Discolored Epoxy Floors
Even Superman has his Kryptonite. Epoxy floors have their weakness too. Some chemical stains are harsh enough to affect the color and overall aesthetics of your garage floor coating. When this happens, applying an additional layer of sealer or dye will restore your floor to brand new condition. Again, the easiest advice that we can give is to sweep and mop it after use everyday. This alone can drastically prolong your epoxy floor's shine and durability. Call us at 714-499-7386 and we'll come by free of charge to assess the situation. We proudly service the whole Orange County and its neighboring counties.