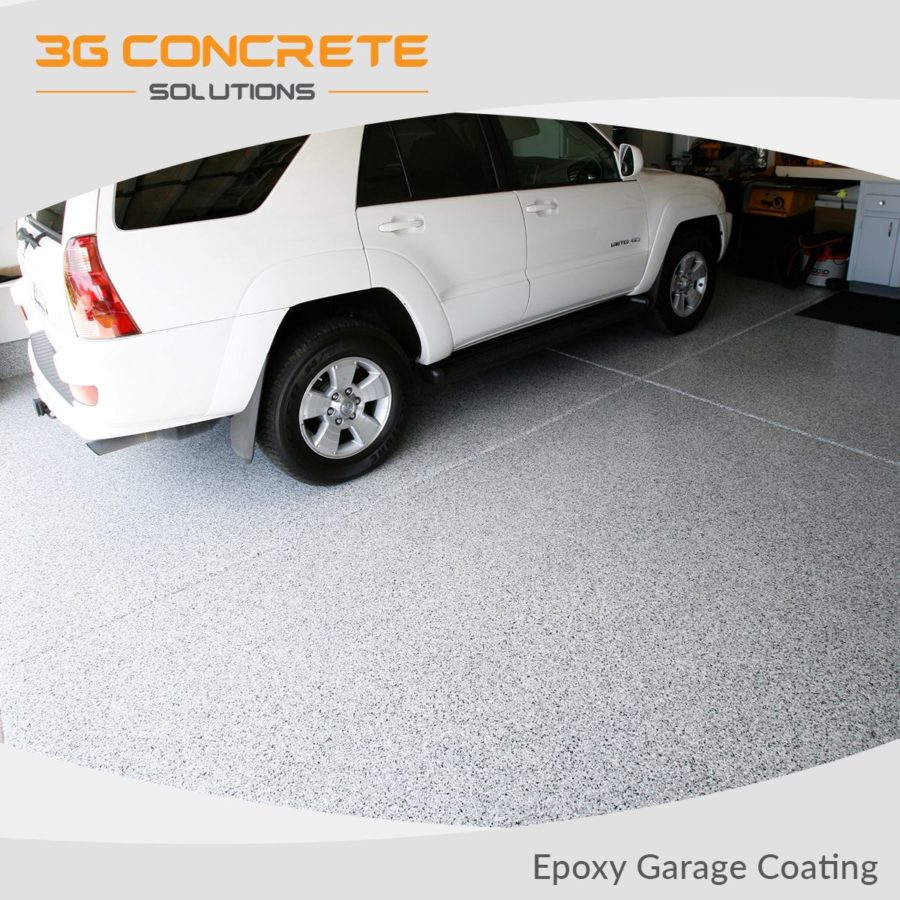 How Much Does Garage Epoxy Flooring Cost in Orange County?
Concrete floors can be found in garages, basements, industrial buildings and other areas. While concrete is a durable material it doesn't always provide the ideal surface for flooring since it can easily become slick and can crack over time. The best way to create an attractive surface that provides sure-footedness and is easy to maintain is to have Epoxy flooring.
Cost of Epoxy Coating Materials
Epoxy is available in two different thicknesses. One is like a paint that is comprised of 40% epoxy and is a thinner coat providing 7 milliliters of thickness. The other option is a thicker coat made of 100% epoxy and provides at least 10 milliliters of thickness. This heavier coat is a better choice for concrete floors that have cracks and minor imperfections that can be leveled out with the epoxy coat. Enhancements like silica can be added to improve the surface traction or colors or patterns can be added to improve the appearance of a room. Depending upon the thickness, quality and any enhancements, the cost of materials can range from $10 – $15/ square foot.
Cost of Labor for Epoxy Floor Coating
To get the job done right, consider hiring a professional to apply your epoxy garage flooring. Most epoxy contractors will charge between $2 – $4 / square foot, but multiple coats or more complex projects can be up to $30 / square foot.
Epoxy Floor Coating Job Supplies
There are also epoxy flooring supplies that are required, but these are typically included in the cost of labor for the contractor.
Other Epoxy Floor Considerations
Expect the epoxy floor to cure for 5 to 7 hours. If the concrete floor needs to be repaired before the epoxy is applied, then it will typically cost $3 – $5 / square foot. Small cracks are fine, but larger cracks and holes need to be fixed before applying the epoxy coating.
The cost of garage epoxy flooring in Orange County will vary depending on the type of materials, if you need multiple coats or any enhancements, but in general, it will cost $12 – 19/ square foot, or $2,400 to $3,800 for a 200 sqft area.
Contact us now: (714) 499-7386 or request a quote via email: info@3gconcretesolutions.com. We service Orange County, San Bernardino, Riverside, Los Angeles, and San Diego County.