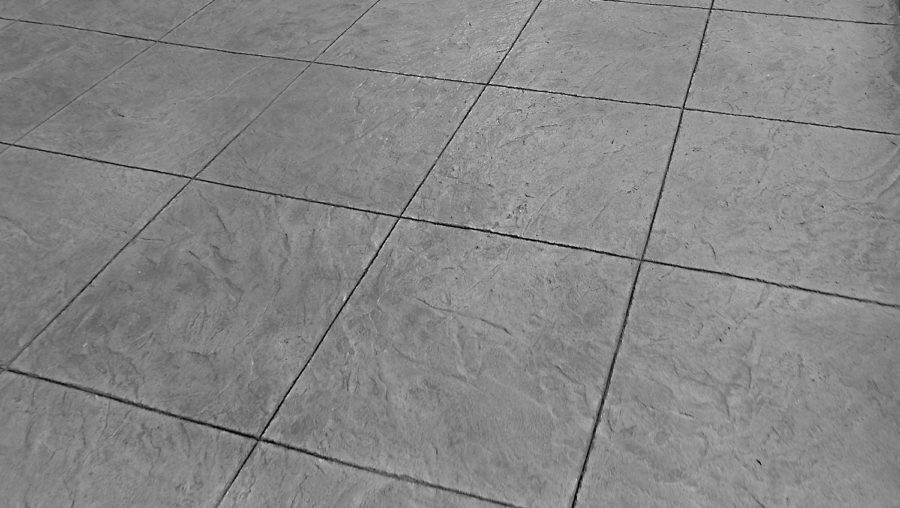 Concrete Resurfacing Systems / Concrete Overlay Systems
Do you have unsightly, crumbling concrete floors that you don't have the time or money to fully dig out and replace?
3G Concrete Solutions will go over what you have for you. No, really, we'll go right over your concrete with our professional concrete resurfacing and overlay systems.
Resurfacing concrete is an efficient way to salvage deteriorating concrete without tearing out old concrete slabs. It's therefore a great way to add value to existing home properties, and improve the aesthetic appeal of the exterior and interior spaces of enterprise buildings. Our concrete resurfacing and concrete overlay systems are ideal for driveways, patios, pool decks, auto shops, and many more locations.
As part of our decorative concrete overlay systems, we offer stamped overlays in a variety of different stone patterns. This ensures that we fit our customer's unique project requirements and aesthetic preferences. So when we say we've got you covered, we really mean it.
3G Concrete Solutions is proud to cover the Orange County area and its surrounding regions with top-notch, professional cement flooring. Call us at 714-499-7386 for a free consultation on your resurfacing needs today.
---
Get a Free Estimate!
---
Types of Concrete Resurfacing/Overlay Systems
Stamped overlay 1/4″ to 1/2″ thick

Stamped overlays are a cost-efficient way to improve the curb appeal of a home, without having to replace or tear out existing concrete slabs. They can be stained to a desired color and our experts will ensure a long-lasting, weather-resistant application. The decorative concrete technique gives the appearance of realistic stone tiles. Stamped overlay systems are especially popular in driveways and patios, and landscaping projects seeking to obtain a high-end appearance. Though there are many do-it-yourself solutions readily available, an insufficient knowledge-base of working temperature conditions such as high heat may unexpectedly influence curing time and produce less than desirable results. Because concrete resurfacing systems are oftentimes applied outdoors in fluctuating conditions, it's important to hire professionals who understand the specific needs of a customer's project to apply the proper sealants and assure long-lasting application. Prepping existing concrete for resurfacing begins with cleaning with a high-pressure washer to remove dirt so that the adhesion coat can be applied. Large cracks are also repaired to ensure a smooth application. After applying an initial acid wash the concrete overlay is applied. We also offer several overlay textures that we create by hand. Hand troweled texture application can be manipulated to create different levels of smoothness. Knockdown texture, is another raised texture option that will provide slightly cooler temperatures in the hot summers. The texture is "knocked down" after initial application and will leave small troughs and grooves that decrease the surface that bare feet will come in contact with.

Hand troweled texture
Hand troweled smooth
Knockdown texture
Microtoppings
Orange peel texture

Orange peel is another raised texture that can be used in poolside decks to due its tendency to be cooler to walk on when compared to concrete, brick or pavers. Unlike knockdown texture, the orange peel will cure in an "orange peel" texture as suggested by its name. Nonetheless, we ensure smooth walking surfaces by scraping the orange peel texture and removing burs. Our customers will oftentimes choose microtopping overlays to resurface old concrete in interior spaces. Microtopping overlay application is our thinnest resurfacing option that gives concrete floors a smooth texture. We use high-strength polymer cement that can not only be used for concrete, but can also be applied to wood and steel.
---
Get a Free Estimate!
---