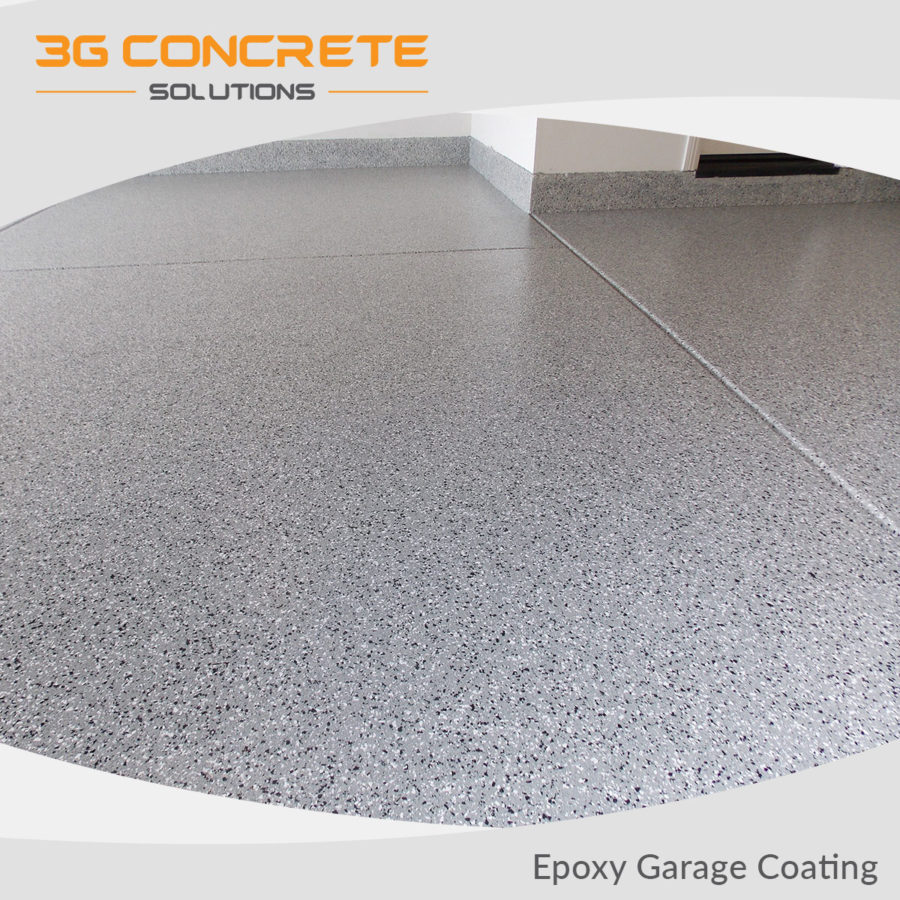 Epoxy floor coatings are user-friendly formulas that go on just like paint with brushes and rollers. It renders concrete very durable after application. It can be rolled out on the cement without mortar or glue and it protects against concrete moisture, stains, grease or cracks.
To apply epoxy floor coatings (which normally comes in a kit) which normally includes epoxy liquids, color chips and acid-etch crystals. The first step is to clean the surface of the floor thoroughly to ensure there is no dust or debris that will mess up the application of the epoxy flooring. Cover the floor with a thin layer of water and place all the epoxy on the ground. Spread the epoxy out in a thin layer across the entire floor surface. After the primer has dried, add a second coat. Then apply the finisher in the same manner as the primer, minus the water basing.
You won't need to coat your floor every few years as with the majority of garage floor paint when you use epoxy floor coatings. Grinding is possibly the best bet once it comes to preparing a garage floor. With the correct preparation, your floors will seem great and will endure for several years to come. If the epoxy is not properly prepared, it will not stick. The floor should be very dry before applying the epoxy and then the epoxy should be very dry before walking or driving a car on the surface. You don't need to etch your concrete garage floor when applying epoxy, but there are a few great explanations for why you will most likely need to. The garage floor is absolutely the most abused portion of the home. Epoxy garage floors are a fantastic way to spruce up your garage and you should definitely hire a professional if you want it done right.
One of the most important things you want to know when getting the materials for an epoxy finish is to get one with a polyurethane topcoat, with a minimum of a 20mg abrasion loss score. It doesn't do no good to apply an epoxy floor finish to a floor and have it easily get damaged and scuffed up so bad that you have to either redo it or replace it with another type of coating.
Garage floor epoxy paints, clean easily and are available in a range of colors (should you look hard enough), so it's possible to keep your garage floor paints sparkling clean and attractive for decades. Metallic epoxy floor paint is composed of an epoxy like substance which aids in the adhesion of the ceramic finish on the ground.
An excellent floor coating will give you years of use and satisfaction. As stated earlier, epoxy flooring comes in a selection of styles and colors. Most garage floor coatings can be applied and will most likely endure for a little while without needing to do etching first, but there are a number of advantages to etching which make it worth doing, in many cases. It's undeniable that epoxy flooring with harden the surface, but you can be assured that it cannot do it if you do not follow the directions appropriately.
In summary, epoxy flooring creates an amazingly hard surface, especially when it is applied to concrete. It lasts for many years and it should be applied by a professional company. If you live in and around the San Bernardino county area in California, there is only one company you should consider for doing your epoxy floor coating project, its 3G Concrete Solutions. Contact them today for a quote at https://3gconcretesolutions.com/ or by phone at (714) 499-7386. They service Orange, Los Angeles, Riverside, San Bernardino and San Diego County.