Polished Concrete
You have a nice luxury home with vast spaces of concrete flooring, but you're worried about being cold at nights or in chilly winter temperatures. Or maybe your finished basement looks marvelous…except for the drab carpeting or dated tile surface the last owner had. Can you have a floor that's cool but warm at the same time?
Leave it to 3G Concrete Solutions. Our innovative polished concrete flooring gives you the best of both worlds.
With its ability to conduct heat, polished concrete floors are ideal for luxury homes that want to incorporate radiant floor heating systems as a result. Removing the existing tile or carpeting oftentimes exposes concrete subfloors that we polish for our customers to obtain a modern and industrial polished concrete floor.
We're happy to consult with you directly to determine the polished concrete floor solution that works best for you, given your personal heating and style desires. We work tirelessly to ensure work you have the floor you've always wanted.
Even though polished concrete floors appear slippery, polished concrete floors provide enough traction to prevent slippage. Polished concrete floors are relatively easy to maintain, and utilize a densifier that will make a polished surface resistant to spills, wear and tear, and prolong the durability of the floor's polish. So you really can have it all with our polished concrete flooring solutions.
3G Concrete Solutions is happy to consult with you to determine whether your floor is best suited for our polished concrete services, or one of our other solutions like Grind and Seal or Grind, Stain and Seal. We are proud to cover the Orange County area and its surrounding regions. Call us at 714-499-7386 for a free consultation on your polished concrete floor needs today.
---
Get a Free Estimate!
---
The 3G Concrete Solutions Concrete Polishing Process
3G Concrete Solutions uses Ameripolish for concrete polishing. Ameripolish offers 24 stock colors covering the most common color choices seen in floors today. Custom colors are available upon request but are made to order. The colors listed are only a representation of the Ameripolish Concrete Dyes. Change in concrete slab colors will affect the appearance of the dye.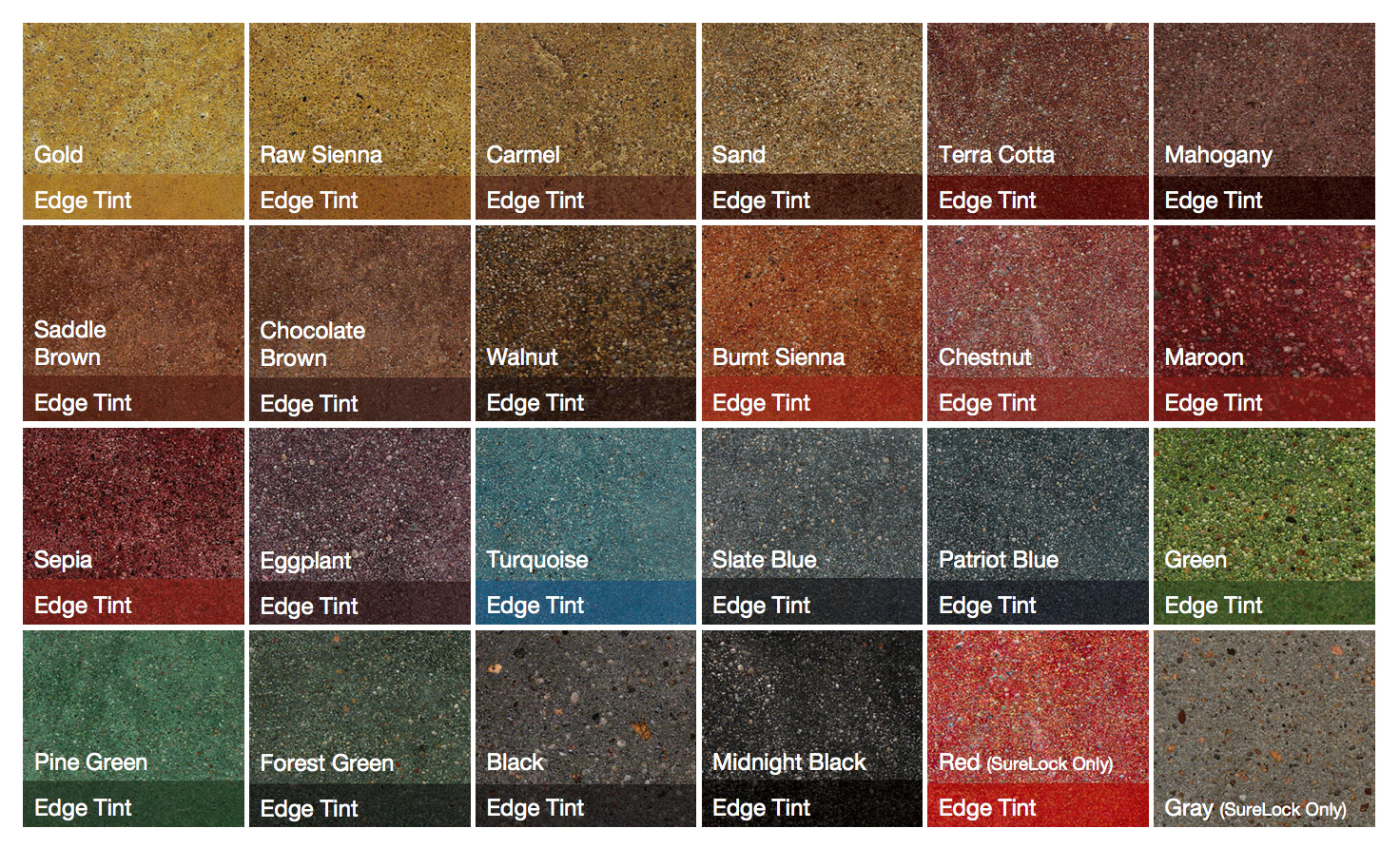 ---
Get a Free Estimate!
---