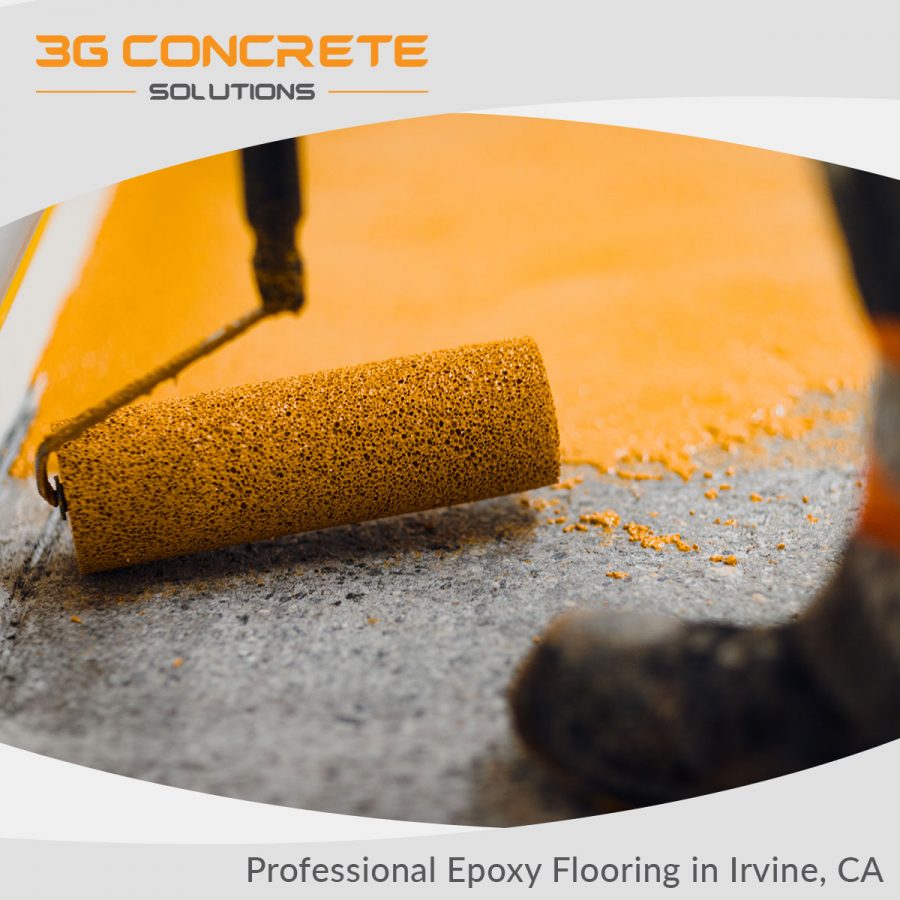 When it comes to finding a reliable and professional epoxy flooring contractor in Irvine, look no further than 3G Concrete Solutions. We have established ourselves as one of the premier service providers in this space and our history of delivering excellent results and customer satisfaction speaks volumes.
Benefits of Hiring an Expert Epoxy Flooring Contractor
Experienced epoxy floor installers, both for residential and commercial, in Irvine, CA can help you get the most out of your investment by providing you with the best possible installation services. A potential issue with a typical DIY epoxy flooring kit is that when wet it can become dangerously slippery and pose a safety risk.
Here at 3G Concrete Solutions, we only use industrial-grade epoxy coating resins and other industry-proven materials to create the most durable and safest flooring for just about any need.
We understand that time is a valuable resource and make sure to work closely with our clients to ensure that the installation process fits within their time frame. With our expertise and commitment to customer satisfaction, you can trust that we will provide the best epoxy flooring solution for your needs.
Furthermore, we strive to provide the best value for our clients by offering high-quality epoxy flooring services at an affordable cost. Our experienced team will work with you to determine the best solution for your needs and budget.
Cost of Epoxy Flooring in California
The cost of epoxy flooring in California can range from $7.10 to $12 per square foot.
Comparison with Tiling
When deciding which type of flooring is best for your property epoxy flooring and tiling are both excellent choices. Both have their own advantages but they also come with varying costs and maintenance requirements that you should consider beforehand.
In terms of cost, tiling is generally more expensive than epoxy flooring. It also requires regular maintenance and can be prone to cracks and chips over time. On the other hand, epoxy flooring is cheaper, more durable, and requires less maintenance; it is a more cost-effective option.
For strength and longevity, epoxy floors take the cake. They have unmatched resistance to liquids, dirt, and scratches which makes them perfect for frequently used areas. Tiling may not be able to sustain heavy foot traffic and may require repairs or maintenance in the long run.
How to Choose the Right Professional Epoxy Floor Installer in Irvine
As obvious as it may sound, if you are looking for a professional epoxy flooring contractor, consider an installer that has a good reputation, experience in the field, and positive customer reviews. We have years worth of 5-star reviews on Yelp.
It's essential to take the time to research a company before investing in its services. Doing so will give you an idea of what sort of quality and results you can expect from them. Additionally, browsing through their portfolio provides valuable insight into their past projects. This ensures your project is completed on time and within budget.
3G Concrete Solutions has a proven track record of successful projects and is committed to delivering the same level of quality and excellence on every project we undertake. Contact us today to schedule a consultation.