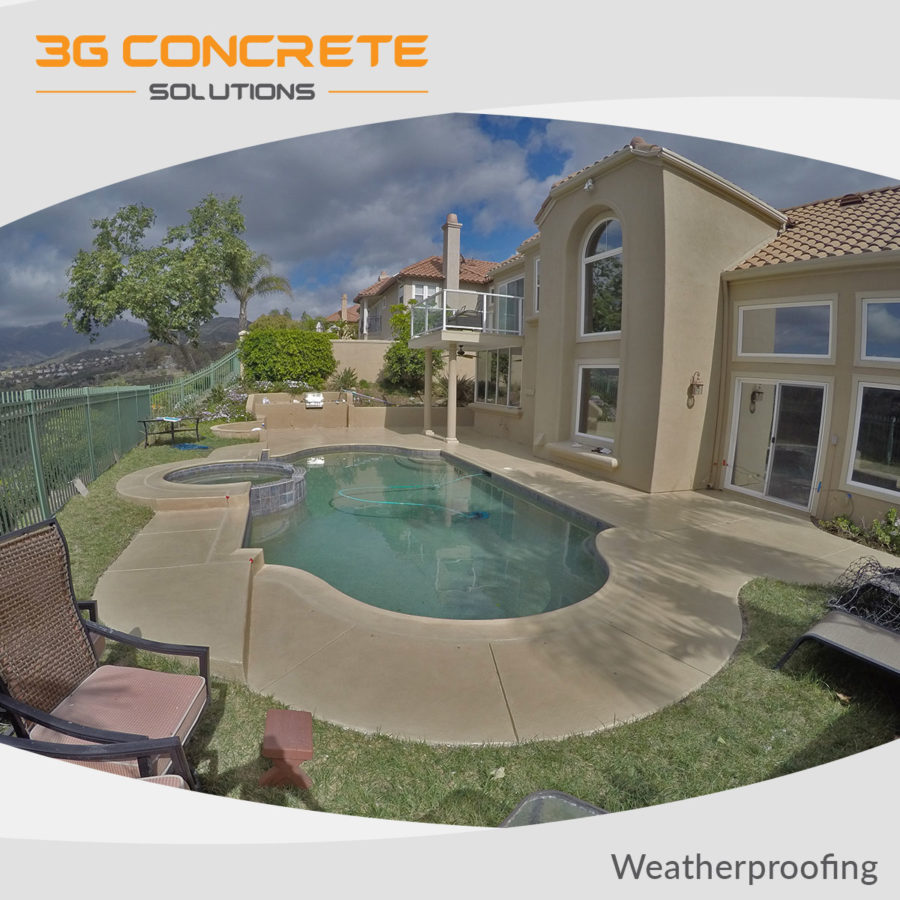 Weatherproofing a Deck, Patio or Walkway
Water brings life, but it also is one of the most destructive forces on the planet. If you do not weatherproof your deck or patio properly, with a little time, water can completely destroy them. With the help of a professional weatherproofing company, you can make sure your deck or patio stay completely dry, sealed and safe from the elements.
Sealing and waterproofing your stone or flagstone walkways are not only going to protect it, but it could also improve the color of your stone and decrease the rise of mold, moss and mildew. While pressure-treated wood offers excellent weather resistance, it is not wise to not put a sealant on a deck or patio.
Professionally Weatherproofing your Home
Even though sealing a deck doesn't require a lot equipment or large industrial machines, most people will hire a professional to do the job. It's generally not too expensive and you know the job will be done right. Installing a wooden deck is an important add-on to any home and it can help with resale value. To be sure your wooden deck is still among the most gorgeous assets to your house, you will want to waterproof the wood. Wooden decks must be sealed at least one time per year in order to stop damage to the wood, protect against the climate and stay attractive.
Picking the ideal deck sealer or the best deck stain isn't easy because there are dozens of products on the market today and the proper sealer for your deck is dependent upon a slew of factors. Read the ingredients list thoroughly to decide if the product that you're considering is the best alternative. There are lots of options when it comes to building a backyard deck, so be patient and find the right one.
Weatherproofing Options
With wooden decks, some caulking is durable, but a lot of them are not a great way of waterproofing, in and of itself. You may opt to have professionals apply clear sealants to permit for natural greying as time passes, toners for a little color change or a good paint that hides the grain and the all-natural color of the wood. Continue in this identical manner until you've added as much sealer as you should to keep the wood well-protected. Semi-transparent colors, which is something between a transparent deck sealer and deck paint are a good option too. Because it's a very clear solution it is the ideal deck sealer if you desire a transparent deck that lets the organic splendor of your wood show. There are many waterproof wood sealers and deck coatings to pick from, but you really need to waterproof your deck. A comprehensive coating system which is going to do the work right the very first time and be strong enough to withstand everything the outdoors has to offer it is the best approach. The coating becomes an essential part of the surface and gives the required protection against the elements.
So, in summary, seal and waterproof your stone or flagstone walkways, pick the ideal sealant, with wooden decks clear sealants work great and it allows the deck to age gracefully. Now contact a professional and get your deck, patio, and walkway weatherproofed!
Contact us now: (714) 499-7386 or request a quote via email: info@3gconcretesolutions.com. We service Orange County, San Bernardino, Riverside, Los Angeles, and San Diego County.